How to Add Notification Bar On Your Website In Easy Steps
Adding a website notification bar on your website allows you to inform your visitors about updated services or new products. Finding the best way to relay further information to your users can be challenging if you haven't added a website notification bar on your site. 
This article will show you how to add a notification bar on your website to keep visitors in the loop of new developments on your website. 
What Is a Notification Bar?
Let's begin by explaining what notification bars are before telling you how to add them to your website. A website notification bar is a small banner found at the top of the website. This little banner is used to give your users information, and it's placed at the top of your website to avoid destructing your visitors from reading the main content. 
A website notification bar is found in most of the websites that you've come across. As a web owner, you can use the notification bar to share information such as:
New offers and promotions 

Create a countdown timer for urgency 

Generate an email list

Notify visitors of significant changes made on your websites, such as shipping, purchase info, new business hours, or new content updates

Pass on time-sensitive alerts

Update company services
And much more.
Let's now focus on adding a website notification bar using OptinMonster to relay your customers' service changes.
How to Add a Website Notification Bar
Adding a custom notification bar using the OptinMonster plugin is relatively easy, and you can start by logging in to your OptinMonster account: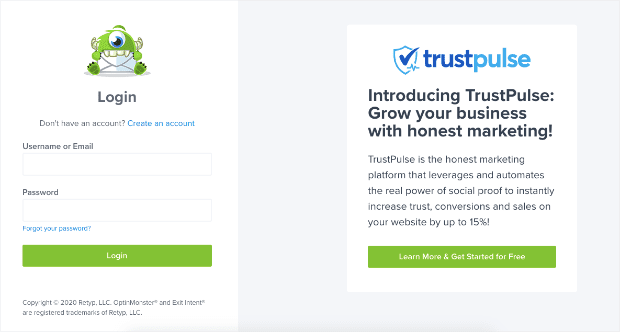 Click on the Create New Campaign button found in your dashboard at the top right-hand side: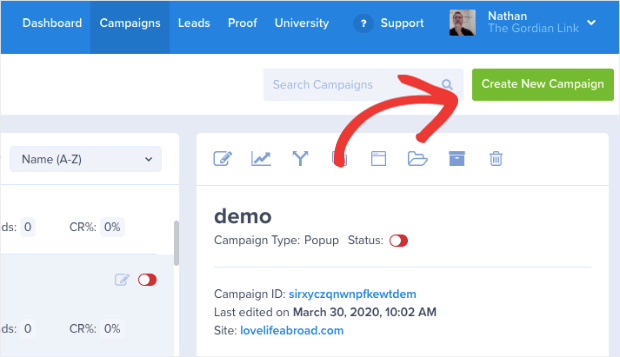 Next, you need to select your campaign type. For this guide, we are going to settle for a floating bar. After selecting your campaign type, what follows is picking your template: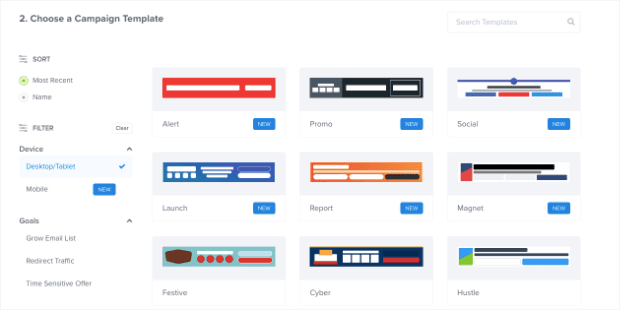 What makes the OptinMonster plugin awesome is its 50+ templates for you to choose from. When you select a template, you don't need to create your custom notification bar from scratch, saving money. If you can use a suitable template, you can always make a campaign from scratch since you are provided with a canvas: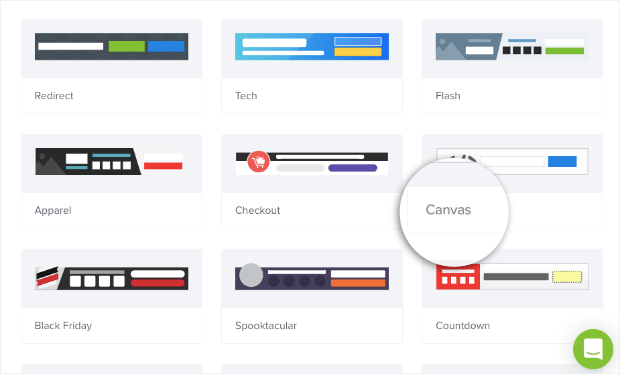 For our notification bar, we are going to use a template called Alert:

When choosing a template, it is wise to pick one that has bright colors that attract visitors. For this reason, we have decided to go with the Alert template. If the template looks okay, but the color doesn't feel right, you can always change it to suit your requirements. 
Your notification bar template is in your OptinMonster editor now: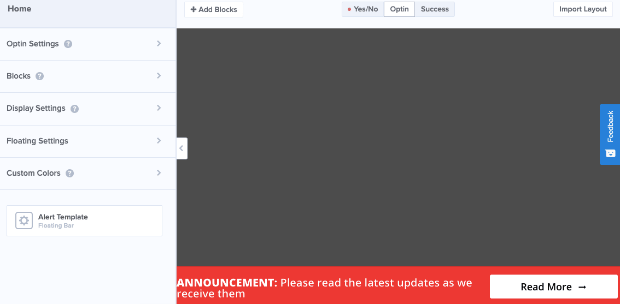 In the OptinMonster editor, you will begin by changing the template's position to make it rest on top of your web page. This is done by clicking on the Floating Settings found on the left-hand side editor: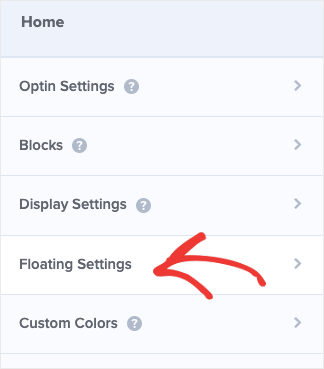 After that, change the position of the floating bar by clicking the toggle switch: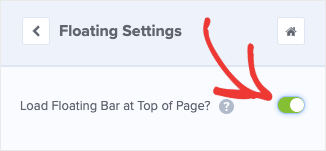 Your custom notification bar will now be on top of your editor:

When you are done changing the floating bar's position, you can change your campaign's text. OptinMonster has an easy to use campaign editor that makes it super easy to edit. You can change the text and modify it by clicking on it on the left side of the menu: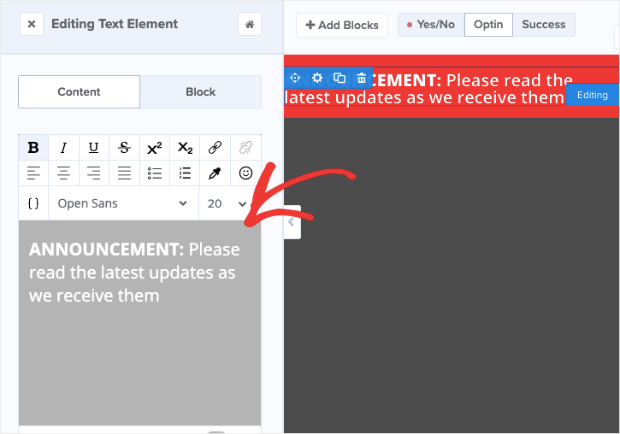 Using a headline that grabs the user's attention is necessary even though we will relay service changes using the notification bar. 
Conclusion 
Many people underestimate the power that notification bars have when communicating to your visitor, telling them of a new service or service. OptinMonster is the best plugin. OptinMonster has an optimization kit that allows you to drive more traffic on your website, increase your conversion rate, and get more revenue. Using a notification bar will enable you to relay vital information to your visitors about updated services. 
How to Add Notification Bar