Want to make an online transaction? Pick up your phone! Want to order pizza? Pick up your phone. Miss your loved ones who are far off? Pick up your phone and call them? Getting bored? Stream and scroll on your phone. The mobile phone application is the top stop of earthlings to execute daily chores and tasks, ranging from necessities to luxuries.
Once they take up their phone, most people spend approximately 1 minute 15 seconds on it. And we pick up our phones roughly every one hour and forty-three minutes. This corresponds to 37.5 minutes each day during business hours spent on your smartphone, on a conservative estimate.
Mobile applications are effective ways to connect and exhibit your daily tasks in no time. These applications have made life easier through their high technology and top-tier IT Gear. Making mobile applications has become one of the most prevailing industries in today's age and time as their demand has increased with the paradigm shift into the digital era.
However, this area requires expertise and experience. Not everyone can pull off a fast and practical working mobile application. Special heed needs to be paid towards the technicalities, and IT needs while building an app. There are numerous companies that are making excellent mobile applications. Let's have a look at some of them;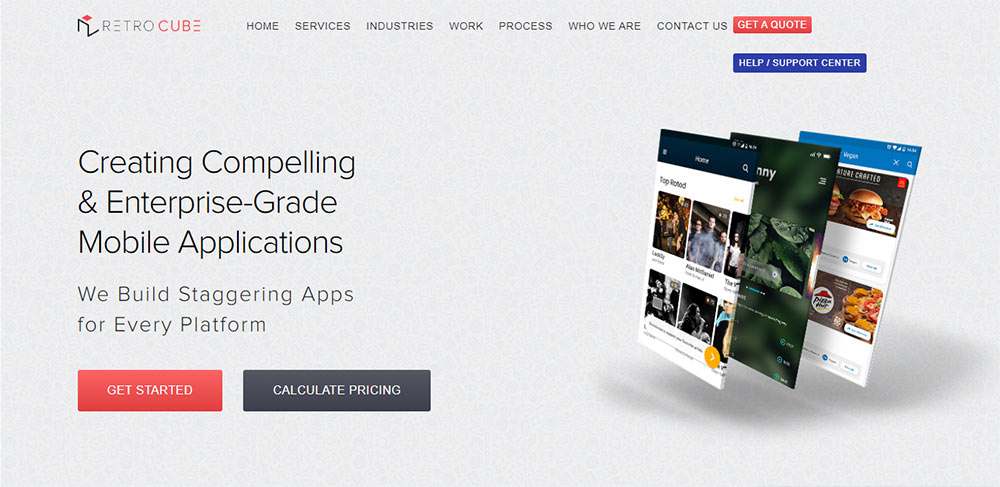 One of the leading mobile app development companies, Retrocube, is based in the United States and recent years, has dabbled in a number of development niches. Retrocube is an expert in native app development and has an elite software architecture allowing your business to have a dynamic mobile presence.
Retrocube also boasts excellent customer service, seamlessly transparent operations, and minute-by-minute updates on their operation, which is one of the exciting aspects of working with them.
Hyperlink Infosystem is a notable mobile app development company & the best IT Software Solutions provider. Based in New York, USA & India and established in 2011, they have sales offices in California, USA & Dubai, UAE. Hyperlink InfoSystem is well known to craft the most innovative & eye-catchy mobile apps & websites. The top-tier company offers a wide range of customized services in mobile apps, website development, AR-VR Development, Game Development, Blockchain Development, and much more. Their skilled team and their products are focused on bringing growth to businesses. They believe in delivering the services without compromising on time and quality. They are proud of GESIA (Gujarat Electronics & Software Industries Association) and are ISO 9001:2008 Certified Company.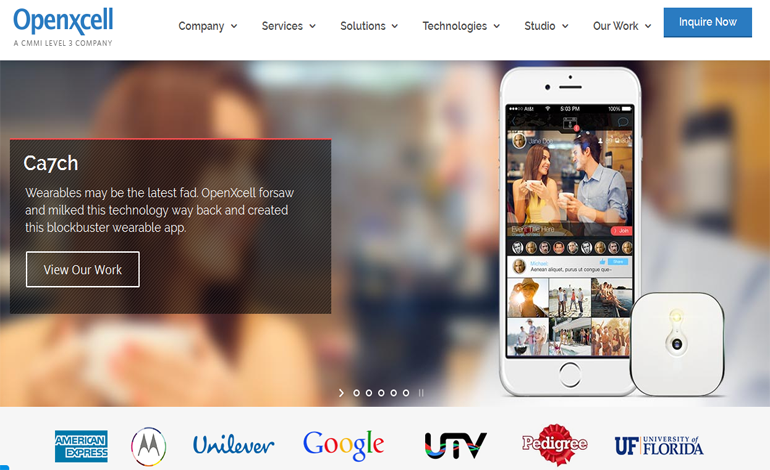 This Indian software company is known to create top-grade mobile applications. They are spread worldwide with offices in the USA, India, the UK, Australia, and Canada to serve those in need with the most experienced resources to build excellent teams. Just send in your requests, and they will revert with all the help you need. Openxcell is the best partner for your digital journey with a huge team of experienced, talented, and workaholic techies. In addition, the company helps in building your dedicated team of experts.
They are one of the top web and mobile app developers. The NineHertz delivers best-in-class web and mobile solutions that will retain the target audience's attention and increase the number of customers on the websites and iPhone, iPad, and Android mobiles. In addition, their developers work on trending technologies to design web and mobile applications and keep you ahead of customer and business demands.
They are the founder-led Digital Transformation agency that empowers startups, businesses, and corporations to leverage the power of technology for triggering unstoppable growth. The company's team is powered by digitally native experts in design thinking, programming paradigms, and business acumen, whose sole purpose is our client's success. Techahead breathes life into entrepreneurial ideas, infuses creativity and innovation into existing digital and mobile platforms, and unleashes disruption by changing the status quo.
Based in India, they are recognized globally as one of the Top Mobile App Development companies. We provide custom app development services for Android, iOS, Artificial Intelligence, Augmented & Virtual Reality. They offer both i0s and Android app developments. QuyTech delivers next-generation iPhone applications to meet the most demanding customer requirements. They are acclaimed for iPhone Application Development services to empower modern businesses with the finest productivity. As an Android app development company, they extensively provide end-to-end mobility solutions to suit your business needs. Their expert team design and develop custom feature-packed apps across various business segments including healthcare, travel, retail, media, and education.
This European software company provides the following services;
Product Consulting
Branding
UX / UI Design
Design Prototyping
iOS / Android Development
Front-end / Back-end Development
Machine Learning
Quality Assurance
Technology is their craft. Having fifteen years of solid experience and their constructive consumer products, they truly understand their clients' needs and how they can add the most value by providing expertise in the form of mobile design and tech teams. For this very reason, businesses of all shapes, sizes, and backgrounds trust us to guide them through every stage of their product development. As a result, they have proudly partnered with top companies, including the Redbull Media House logo.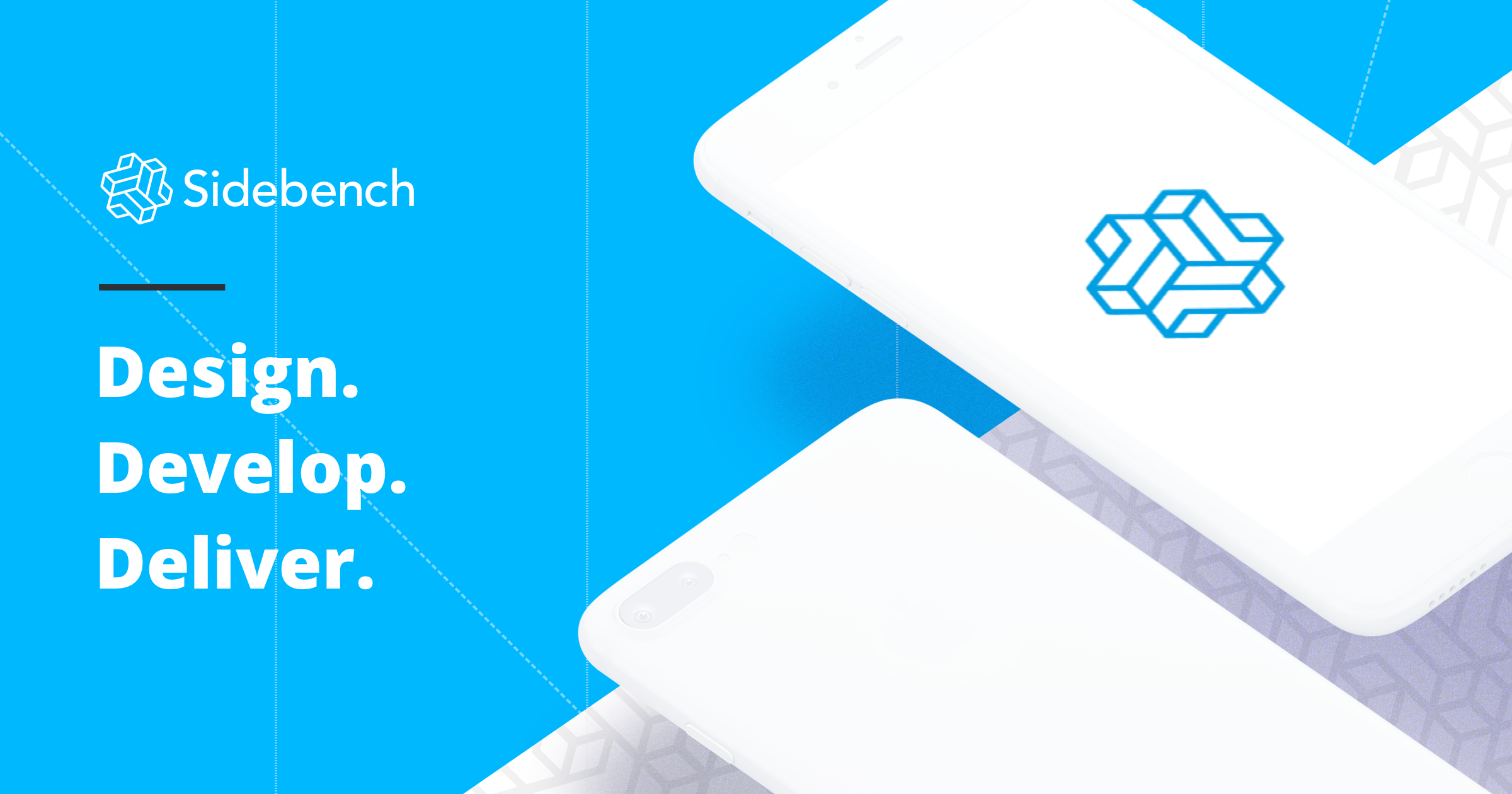 Sidebench comprises a thrilling team that has made it possible to become LA's top mobile application developers.  Sidebench is a team of tinkerers and technologists that operate as a strategy, design, and development consultancy with their fellow client partners. They excel in catering to innovative enterprise companies and top new ventures seeking the strategic value of management consultants & experienced founders, the technical chops of systems architects, and a UX-first approach.
They work for top companies to make mobile apps for them. For instance, the IoT group, a publicly-traded company out of Australia, approached Sidebench to launch a new product line to disrupt the drone market — a flying selfie machine, not the typical drone. The problem? Drone technology has had a very high learning curve and is marketed to a tech-savvy audience. Keeping that in view, Sidebench envisioned and created an entirely new user experience targeting a younger, selfie-friendly generation. The ROVA app has the following characteristics;
Platforms: Android, iOS
Services: Android Native Development, API, Development Documentation, Hardware QA, iOS Native Development, Product Management, UI Design, UX Strategy
Goals: Boost Interactive Experience, Enhance User Experience, Platform Redesign
Best Mobile App Development Companies in 2022