Numerous businesses, including healthcare, utilize the practice of online marketing. Whether you are a physician, a medical agent, or a supplier of pharmaceuticals, your website can significantly contribute to the growth of your business.
Nowadays, more people than ever seek medical advice via the Internet. Furthermore, 58% of internet users seek information online about specific medical treatments and procedures.
Importance of SEO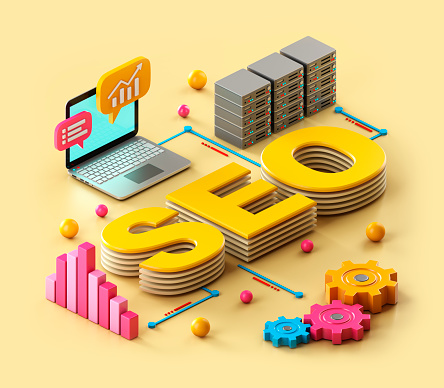 SEO for doctors helps medical practices by making them more visible to people who search for them on Google. Further, this increases the number of people who see and try to find doctors. SEO for doctors is important because it helps people find the website quickly and go to healthcare. For example, if your clinic or practice is one of the first three names that people search for on Google, they will be able to find you quickly.
For example, if a patient makes a Google search for "physician in Delhi," your website will show at the top of the results. However, not every practice will get a position in the top three searches. As a result, it is necessary to invest significantly in SEO methods for doctors to boost exposure. This increases the probability of a prospective patient scheduling an appointment and ultimately becoming a repeat patient. 
Why is SEO needed for Health Industries?
The Internet has evolved into the most dependable source of information for the average person. You can use it to learn general medical information, evaluate specific hospital characteristics, and compare local healthcare service providers. If you use SEO strategies, you may rank on the first search engine results page. Further, this will allow patients to learn about your healthcare business.
Advantages of SEO for Health Industries
In today's digital world, a strong SEO strategy can make a significant impact on your medical facility's success. The following are some benefits of SEO for the healthcare industry:
Increased online visibility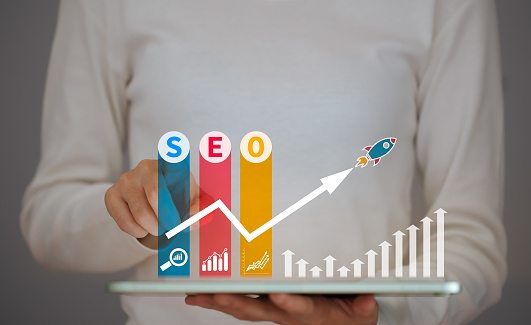 People may approach you only if they see you. What if you have a website, but search engines do not index it? How are users going to find out about you and your healthcare service?
Simply creating a website will not assist you in accomplishing your goals unless and until the website achieves a high ranking on search engine results pages. Here SEO plays a crucial role. 
The primary objective of an SEO campaign is to improve your site's exposure in search engines and to increase traffic. Further, SEO professionals optimize their content, focusing it on competitive differentiators. Also, address the needs of your audience. There are multiple top brand websites that you can take as a reference, like The Golden Monk, which is a reputable online vendor and doing well in the SEO part. From maintaining a well-optimized website to updating the SEO-optimized informational blogs, this site is doing everything that's keeping it at the top Search engine results. You can check its website online to see what it's doing, improving its ranking. Being at the top results of search engines makes your brand image, exposure, and high revenue.
Consumers tend to trust firms that rank well in search engine results. Therefore, with the help of the top SEO agency, you can ensure that your website receives more visibility from your visitors.
Compared to other types of marketing, SEO is more cost-effective and focuses on long-term exposure. Further, using the correct keywords for your sector will help you attract visitors based on their location and the services you provide. 
Marketing strategies are evolving. And SEO has established itself as a distinct marketing strategy. It attracts highly targeted traffic to your website. Further, it directs potential clients to your website and encourages them to inquire about your services.
Important for mobile users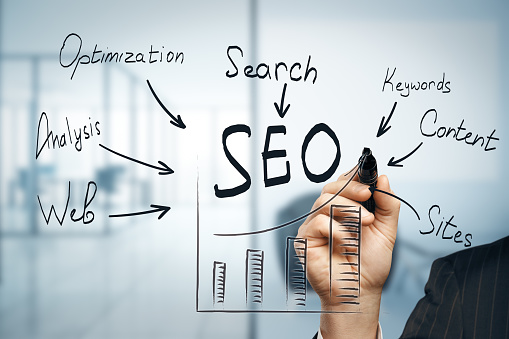 The majority of people search for health information on their smartphones. If you visit Google, you'll notice that mobile search inquiries outnumber desktop search searches. The more noteworthy finding is that such queries are primarily focused on healthcare. For example, today, more people who look for hospitals on their mobile devices book an appointment than on their desktop.
It's essential to use new marketing methods to put your facilities, doctors, and other medical services in front of patients looking for these things. Hence, local SEO is a must.
Because you work in the medical field, you need to do searches in your area. Most patients want to get treatment or buy medicine from a local hospital or store. As a result, more medical services are available to people who work or live close to the place where the service is. Hence, it would help if you wanted people from your area to find your site. Therefore, an SEO company can help you get more people from your area to visit your site.
If you want to make your website more visible in search engine results, you need to ensure that each page of your website is appropriately set up. Further, you can hire professionals who work on SEO. Moreover, you can use off-page and on-page SEO to make sure all the pages on a site are well-optimized. This includes things like target content, meta tags, site maps, and a lot more.
Off-Site Healthcare SEO Methods
Google considers websites connected to other relevant healthcare-related websites "more significant" than sites that lack these connections. You want relevant backlinks since they offer your web pages authority and trustworthiness in search engine rankings. It would help if you attempted to obtain backlinks to your website from the following "off-site" sources:
You can use press releases to let journalists and extensive healthcare publications know about significant events like winning an award or launching a new product or service. So, they can write about them in their articles.
Directories of Healthcare
Directories are crucial for existing and prospective patients to locate your office, and they also aid with SEO. Ranking considerations include the location and frequency with which practices are included in directories and the uniformity of those listings across directories.
Social media for healthcare
Whether or not social media affects SEO isn't clear, but most healthcare SEO experts agree that having more likes and followers on your Facebook page. Further, this makes your site more relevant and likely to show up on page 1 of Google.
Blog posts and online articles benefit SEO by establishing your website as a relevant resource for your clients' inquiries.
Conclusion
Therefore, SEO is one of the most cost-effective means of contacting a potential audience for doctors. There are other lead generation strategies, such as advertising. Additionally, SEO leads are more qualified than other forms of marketing, as prospective patients are already searching for medical offices.
How can SEO be Helpful for Health Industries?