You know the importance of understanding how much a thing is going to cost before you invest in it. That goes for everything from a small
purchase at the grocery store to something big-ticket, such as a car. And we all know how disconcerting it can be to get a price quote that
turns out to be wrong – either over or under what you expected. That's why, as a sales manager, it's particularly important that you understand how to create a price quote that's beyond question. To do that, you can develop a template that helps guide you through the process, each and every time.
There are certain basics you can start with, such as elements that you would always include in the price quote. A lot of that information
might even be able to be pulled from your invoicing system. What else can you do to create a price quote template? This graphic offers some
guidance.
From our friends at Salesforce.com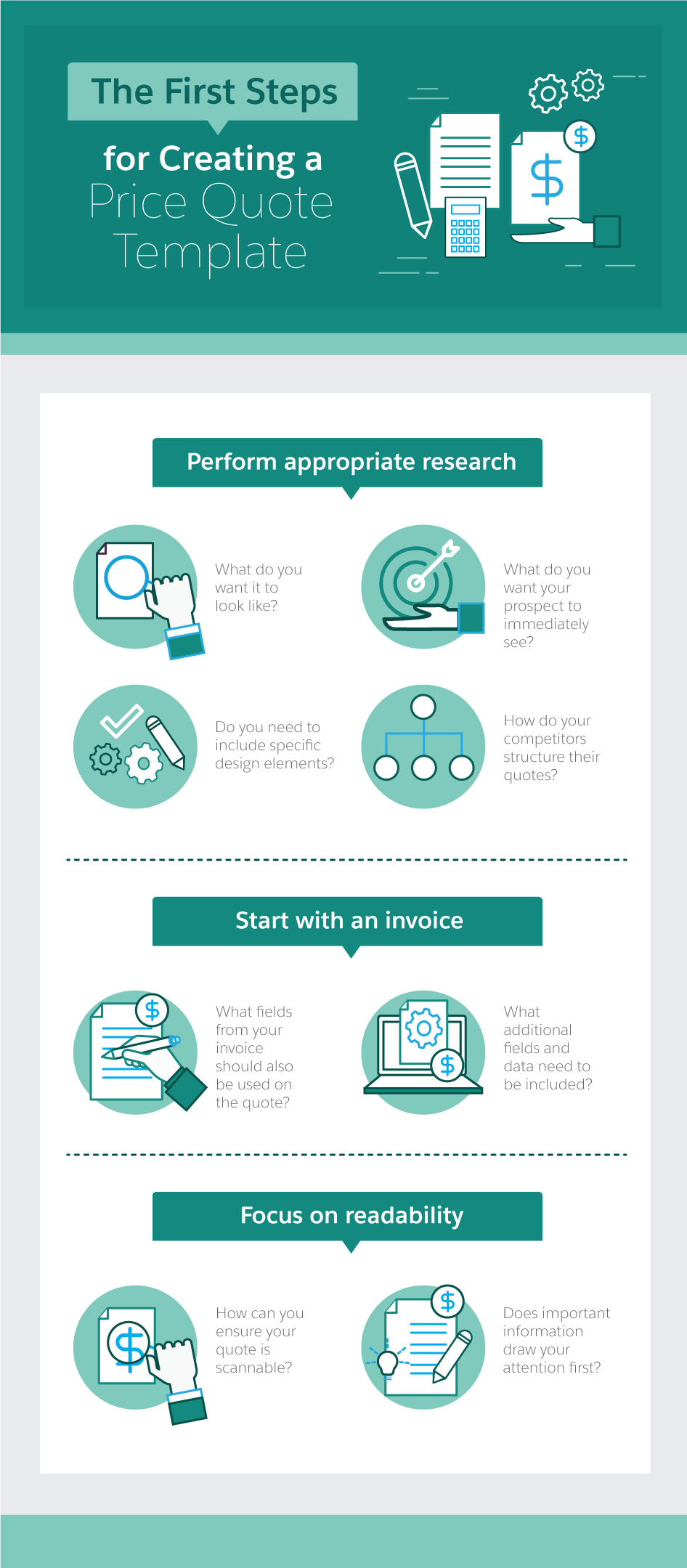 Salesforce is a customer relationship management solution that brings companies and customers together. It's one integrated CRM platform that gives all your departments — including marketing, sales, commerce, and service — a single, shared view of every customer.
Creating a Price Quote Template